Hustler publisher Larry Flynt has "endorsed" disgraced former Governor Mark Sanford in this Tuesday's special election to fill the seat in South Carolina's 1st Congressional District previously held by Jim DeMint who resigned last year.
No one has done more to expose the sexual hypocrisy of traditional values in America today…. His open embrace of his mistress in the name of love, breaking his sacred marriage vows, was an act of bravery that has drawn my support.
More after the jump.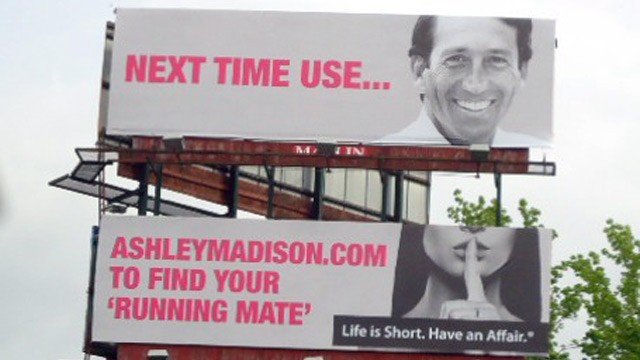 Meanwhile, the internet dating site Ashley Madison which specializes in marital infidelity has started an advertising campaign in Columbia, South Carolina with Mark Sanford as their "poster child" with the text "Next time use… AshleyMadison.com to find your 'running mate.'"
Sanford will appear in court on Thursday (two days after the election) to answer charges that he trespassed repeatedly at his ex-wife Jenny Sanford's Sullivans Island home in violation of their 2010 divorce settlement. According to the complaint
[Mark Sanford] entered into a pattern of entering onto plaintiff's property. Plaintiff has informed defendant on a number of occasions that this behavior is in violation of the court's order and has demanded that it not occur again.
In light of these charges, the Republican Congressional Campaign Committee cut short their planned support for the Sanford campaign.
Sanford is running against Democrat Elizabeth Colbert-Busch (Director of Business Development at Clemson University's Restoration Institute and sister of comedian Stephen Colbert) and Green Party candidate Eugene Platt (James Island Public Service Commissioner). On Wednesday, Sanford and Colbert-Busch debated at the Citadel.