— by Bnai Brith International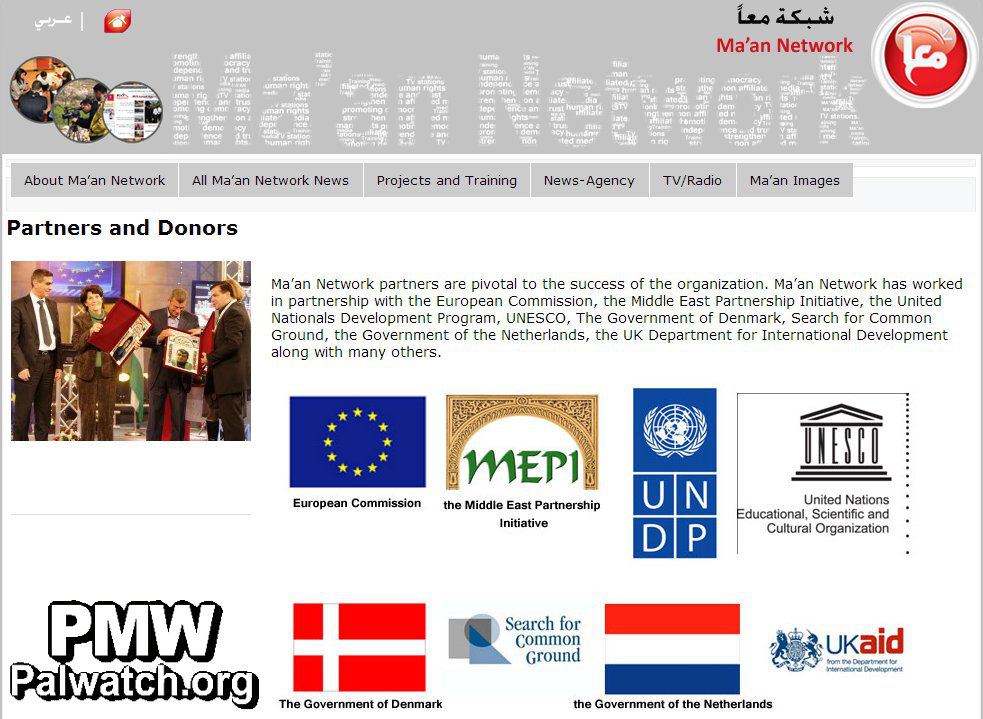 B'nai B'rith International condemns an outrageous anti-Semitic article written by Sawsan Najib Abd Al-Halim and posted on the Ma'an News Agency's website, a Palestinian news outlet. In the article, the author calls the Jewish people "outcasts in every corner of the Earth," "evil," "scheming" and the "root of conflict in the world," which Allah has "decreed humiliation and degradation upon them until Judgment Day." The article was translated from Arabic and exposed by Palestinian Media Watch.
What makes this article even more alarming is the fact that Ma'an News Agency is funded by the United Nations Development Programme (UNDP) and United Nations Educational, Scientific and Cultural Organization (UNESCO). Ma'an also receives funding from the European Commission, the Danish and Dutch governments and UKaid, the development fund of the United Kingdom.
More after the jump.
Apart from the gross nature of these comments, we are most worried about the funding sources of this so-called news agency which publishes blatantly anti-Semitic content, B'nai B'rith International President Allan J. Jacobs said. Agencies of the United Nations and governments of Europe, which denounce hate speech on their own continent, are acting hypocritically by funding Ma'an.
The article — titled "Israel is Trembling!" — has since been removed from the website for "hateful content" that does not "represent the opinion of Ma'an or its editorial policies," according to a statement from the news agency's administration.
This isn't the first time Ma'an has published something outrageous and hateful directed toward the Jewish people, B'nai B'rith International Executive Vice President Daniel S. Mariaschin said. The international community must immediately demand accountability from recipients of funding. The U.N. agencies and governments who fund this operation must cut off financial resources to those who traffic in hate. That's the best way to get their attention and those others who would contemplate publishing anti-Semitic articles.