Ben-Zion Netanyahu died today at the age of 102. He was the father of current Israeli Prime Minister Binyamin Netanyahu (1949-); Entebbe-raide here Lt. Colonel Yonatan Netanyahu (1946-1976); and Israeli physician, author, playwright Iddo Netanyahu (1952-). Benzion was born in Warsaw and made aliyah in 1920 and studied history at the Hebrew University. His younger brother, mathematician Elisha Netanyahu, also studied at the Hebrew University, and later became the Dean of Sciences at the Technion. (Elisha's son Nathan is a distinguished professor of Computer Science at Bar-Ilan and Elisha's wife Shoshana is a former Israeli Supreme Court Justice.)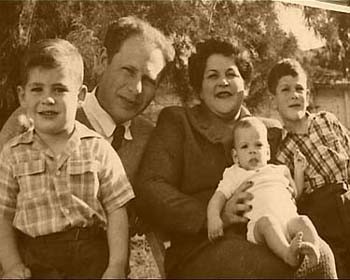 Benzion was an active Zionist writer in Palestine editing Betar and then Ha-Yarden until the paper was closed by the British. He traveled to New York where he was the secretary to Ze'ev Jabotinsky and then executive directory of the New Zionist Organization of America. He obtained his Ph.D. from Dropsie College in Philadelphia.
He returned to Israel after 1948 and edited the Encyclopedia Hebraica. He returned to work in academia in the United States becoming the chairman of the department of Hebrew language and literature at Dropsie College. Later he taught at the University of Denver and Cornell University. He finally returned to Israel in 1976 following the death of his son Yonatan leading the daring Entebbe hostage rescue on July 4, 1976.
Our thoughts and prayers are with the Prime Minister and the Netanyahu family. May Ben-Zion Netanyahu's memory always serve as a blessing.
After the jump are links to books by Ben-Zion Netanyahu.