— by Donna Kelly
Who needs expensive copper or stainless steel egg or pancake ring molds when you can use pretty, bright bell peppers?
For those of you alive in the 1970′s, travel back in time with me for just a minute. Remember "Flower Power?" This was a slogan of the anti-war protest raging in the country when I was a teen.That is exactly what these eggs in pepper rings look like – the bright, round flowers that were plastered on posters, walls and even our clothes back then. You can even play some Simon and Garfunkel while you eat these Flower Power Eggs to complete the ambiance. Go-Go boots optional, but Out-a-sight, Man!
Directions after the jump.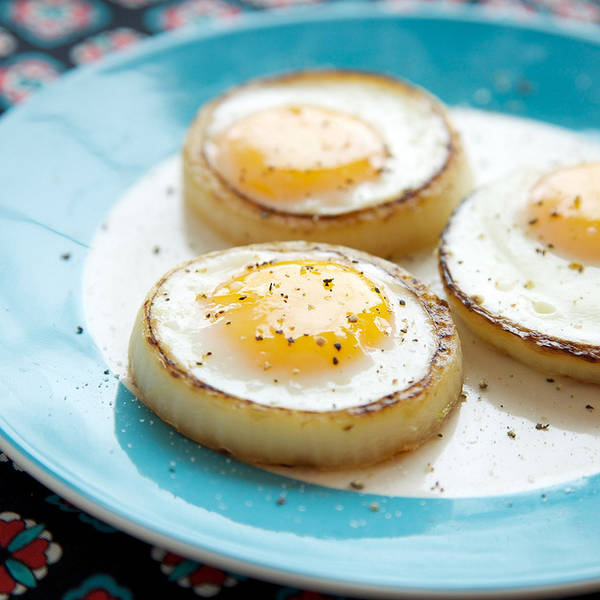 There's no recipe, really, just three steps:
Cut bell peppers into 1/2 inch rings;
Place in a non-stick lightly oiled skillet; and
Crack an egg in the middle of each ring and cover and cook over low heat until done.
If you like your yolks runny, just cook over low heat until whites are done. If you like your yolks firm, break the yolks and then cook over low heat until both whites and yolks are firm.
We didn't have Meatless Mondays in the 70′s, but if we did, we would have been making these for breakfast!
Easy. Fun. Colorful. Healthy. Groovy, Baby!
Reprinted courtesy of Apron Strings