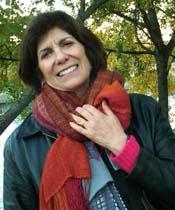 A last minute wonderfulness…. Spiritual preparation for Passover in three, 2 minute visualizations, by Rabbi Joyce Reinitz, also a psychotherapist, who specializes in Jewish healing using the therapeutic guidance modalities developed by her honored teacher, of blessed memory, Madame Colette Aboulker-Muscat.
Rabbi Reinitz's article on using imagery as a technique for spiritual growth is available in Seeking and Soaring: Jewish Approaches to Spiritual Direction
, as is another wonderful article on this subject by Carol Rose.